Web Cameras
Ocean Shores, WA Duck Lake
Duck Lake in Ocean Shores, WA
Camera ID: 0161
Altitude: 40
Latitude: 47.994997
Longitude: -124.151141
Description: Smack dab in the middle of the town of Ocean Shores is Duck Lake. Just one of the many canals bisecting the penninsula.
Source: http://Redstone.net/Images/Cameras/161/Preg.jpg
These cameras are outside of the area, but may be of interest.
Dungeness Lighthouse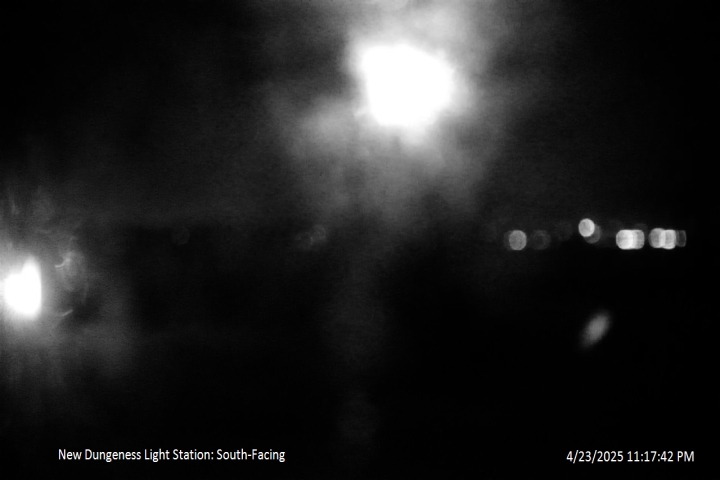 Camera ID: 0073
Description: The New Dungeness Lighthouse can be found at the end of the Dungeness Spit, the longest natural spit in the United States. At 5.5 miles out on the spit, the lighthouse is a nice day hike for visitors.
Source: NewDungenesLight.org
Forks Washington Camera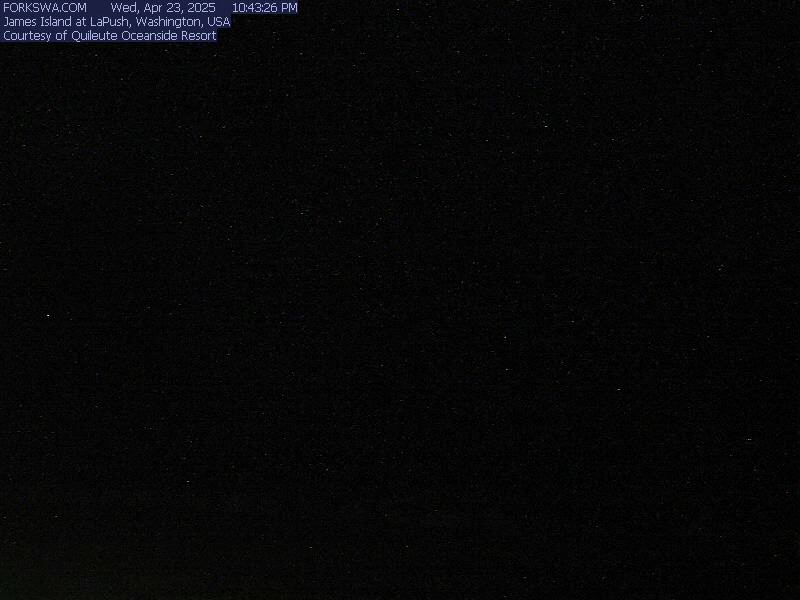 George Washington Inn
Camera ID: 0076
Description: Bed and Breakfast overlooking the Strait of Juan de Fuca
Heron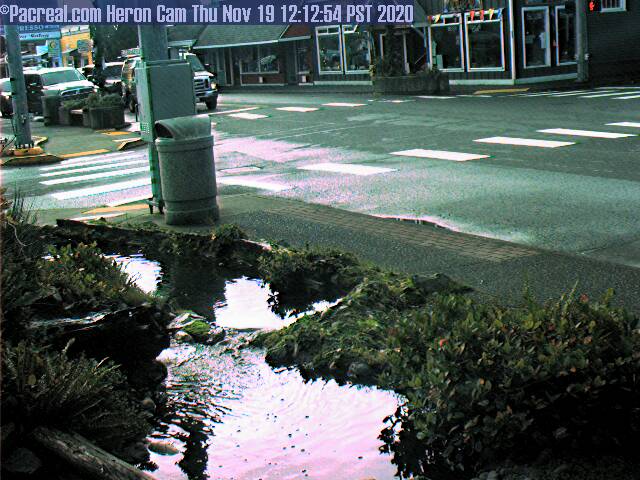 @Pacreal.com- Heron Cam
Camera ID: 0138
Description: The Long Beach Heron Cam is a live web cam which updates its images here every 45 seconds. This camera views the fountain and pond in front of Pacific Realty at the main downtown intersection of Long Beach, Washington (Bolstad & Pacific Hwy).

When the natural fountain was created in 2000, the pond was stocked with a variety of goldfish. It didn't take long for local Great Blue Herons to start gazing from the sky, working up the courage to drop down for an easy meal. The notably cautious and elegant birds soon began dropping in for a quick snack with some regularity.

If you visit often you may see one of these regal birds swooping in for a fishy tidbit. Thanks to Pacific Realty for allowing us to showcase the Heron Cam on this site.
Hurricane Ridge
Camera ID: 0072
Description: Hurricane Ridge, found a short drive from Port Angeles into the Olympic National Park, is almost 5,200 feet high. In the summer it is popular for hiking and sight-seeing. In the winter visitors can ski, snowboard, snowshoe, and sled.
La Push and First Beach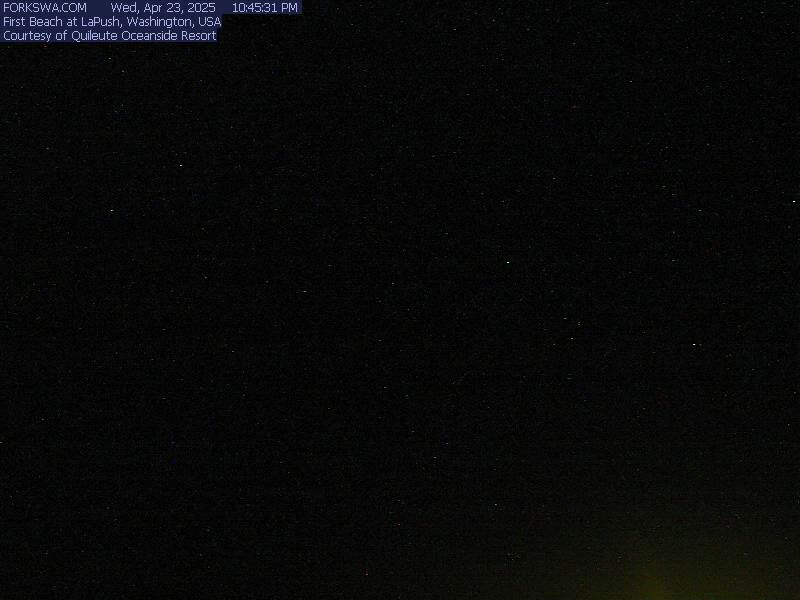 Camera ID: 0066
Description: La Push, Washington is a popular place for fishing, whale watching, beach walking, and surfing. It is home to the Quileute Indian Tribe and part of Clallam County.
Source: webcam.forkswa.com/webcam/netcam.jpg
Olympic Natural Resources Center
Camera ID: 0083
Description: A view from ONRC looking northeast through the trees to the City of Forks. Forks, WA.
Port Angeles Harbor
Camera ID: 0071
Description: Port Angeles, Washington is a popular destination for people looking to do outdoor activities in the Olympic National Park. It also is the docking point for the Coho and Victoria Express ferries to Victoria, BC. The natural harbor created by Ediz Hook allows a safe haven for boats of all sizes.
Port Fish Cam
Port of Ilwaco Cams
Camera ID: 0140
Description: The Port of Ilwaco has a new web camera system. You can look through views on and around the airport, or check around the marina from the pavilion, watch activities at the Pier Float, or through the ever-popular Fish Cam, which is mounted atop Port offices.

The Port of Ilwaco Fish Cam is a live web cam. Enjoy a view of the Ilwaco Marina where you will find a variety of shops and activities including a Saturday Market, musicians, and, of course, great board walking and duck feeding.

Click the camera icon to take a snapshot, or get in line to take a turn operating the camera! It has a 360-degree panoramic view as well as zoom that you can control.
The name (Fish Cam) comes from the fact that the Port of Ilwaco is famous for its outstanding fresh and saltwater charter fishing experiences.

From sturgeon to salmon, halibut, tuna or a trip designed just for you, the captains of Ilwaco charter boats know all the secrets to a good catch. If your view of the Port appears as if the glass is wet, it is probably raining. If a partial image appears, it is likely that your browser was updating to the most recent image and the old and new images have overlapped.

Just reload or refresh the page and the latest image will be captured. Do not despair if all you see is the glow of boat lights; it simply means that it is nighttime at the Port.
Queets Camera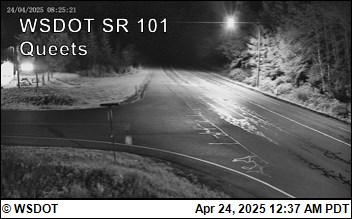 Camera ID: 0070
Description: Queets is a community in Jefferson County and is near the Pacific Ocean on Washington's Olympic Peninsula.
Source: Images.wsdot.wa.gov
Razor Clam Cam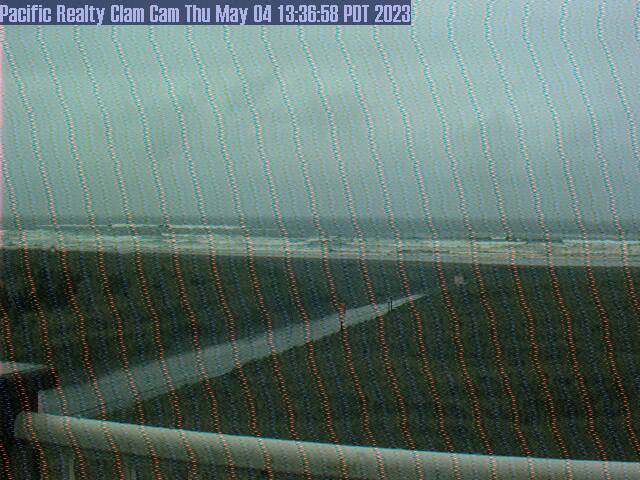 Klipsan Beach Razor Clam Cam
Camera ID: 0137
Description: The Klipsan Beach Clam Cam is located at the beach approach at 225th and Highway 103/Pacific Way in Klipsan Beach. The webcam looks out over the Pacific Ocean, about midway on the Long Beach Peninsula. During razor clam season, you can see clammers digging along our beautiful beach.

Klipsan Beach is historically known for the Klipsan Beach Life Saving Station. The station's name was originally Ilwaco Beach and only later became known as Klipsan Station. The station was one of several assigned to protect the area known as the Graveyard of the Pacific, aptly named for its 2,000-plus shipwrecks.

The Klipsan Beach Life Saving Station is now privately owned and can be rented. Other great places to stay in the vicinity are the Ocean Park Resort, Klipsan Beach Cottages, the DoveShire Bed and Breakfast, Shakti Cove Cottages, and Westgate Cabins & RV Park. Loomis Lake State Park is nearby.

Jimella and Nanci's Market Café, the renowned creation of Jimella Lucas and Nanci Main, matriarchs of Pacific Northwest locavore dining, is located within a few blocks of the webcam. Previously they owned the famed Ark Restaurant in Nahcotta, and their current endeavor is on the itinerary of anyone that seeks out fresh, locally sourced, expertly prepared cuisine.

In addition to being a historically significant area for the Peninsula, Klipsan Beach holds a special place in the hearts of many. Countless families have created precious memories at the beach vacation rental homes, summer camps, RV parks, and summer cabins in the area.

A big thank you to Pacific Realty for allowing us to showcase this webcam.
Surf
Skookum Surf Cam
Camera ID: 0141
Description: The Long Beach Peninsula is a great place to learn how to surf. The Seaview and Sid Snyder beach approaches are popular spots for all experience levels of surfers and stand up paddle boarders. Our local Skookum Surf Shop in Seaview offers lessons and they will get you kited up and on your way.

After surfing, you can rent a bike at Skookum or at Long Beach Mopeds, Surrey & Bicycle Rentals. A ride through Seaview offers many historic homes, some dating back to the 1890s. Near the Seaview Beach Approach is the Historic Sou'wester Lodge and unique gypsy camp dedicated to all things cool, kitschy and vintage. You can stay in the 120 year old lodge itself, a beach cabin, or in one of their vintage travel trailers. Or bring your own RV or tent and camp out.

There's always neat stuff going on at the Sou'wester musical performances, wellness weekends, vintage trailer gatherings, plus they have an ongoing artist in residence program. They also have a cozy store stocked with local and regional organic delights.
Fantastic dining is nearby! Seaview is known for its award-winning restaurants.

The justly renowned Depot Restaurant is famous for its amazing food and outstanding service. The restaurant is in an old train depot from the days of the narrow-gauge Clamshell Railroad that served the Peninsula from the 1870s through 1930. If your taste buds enjoy the likes of some traditional home cooking, then look no further than 42nd Street Cafe & Bistro. Serving Original Gourmet Comfort Food, they have a delicious range of delights for breakfast, lunch and dinner.

The Shelburne Restaurant features authentic coastal cuisines and has charmingly classic and elegant decor. The Shelburne also features casual fare and atmosphere in their Pub. It is the perfect place to lean back, relax, savor a delicious drink and enjoy a coastal classic, fish and chips.The Restaurant and Pub are located in the historic Shelburne Inn, a true American classic boutique hotel that is the longest continuously operating hotel in the State of Washington.
Tree Cam
Tree Cam
Camera ID: 0142
Description: The Tree Cam is a live web cam which updates its images here every 45 seconds. Visit The Breakers where broadband users can see a new image every 15 seconds. The City of Long Beach commissioned a 20-foot tall bronze statue of a windswept tree to commemorate the historic Lewis and Clark Expedition.

The tree is an interpretation of the tree William Clark carved his initials in on Nov. 19, 1805 not far from this very spot. The bronze tree was installed along the Discovery Trail in October of 2003 an eight-mile paved coastal path stretching from Ilwaco to Long Beach. If your view appears as if the glass is wet, it is probably raining.

If a partial image appears, it is likely that your browser was updating to the most recent image and the old and new images have overlapped. Just reload or refresh the page and the latest image will be captured. Do not despair if most of what you see is black; it simply means that it is nighttime at the beach.

Thanks to The Breakers for allowing us to showcase the Tree Cam on this site.
Weather Cam
Weather Cam
Camera ID: 0143
Description: The 642weather Cam is located on Sandridge Road in Long Beach, WA near Pioneer Road. It looks E-NE toward the Willapa Hills and updates its image every 5 minutes.

For a lot of great weather tools, time lapse and other images from this cam, visit 642weather.com.

Thanks to the 642weather.com, owner/operators of the Weather Cam.
Source: /funbeach.com
Westport Breakwater
Westport Washington Breakwater
Camera ID: 0055
Description: The breakwater that separates Westport Washington from the Ocean and Grays Harbor.
Source: WestportCam.com
Westport Harbor Cam
An inner look at the inner Westport harbor.
Westport Jetty Cam
Westport Washington Jetty & Surfers
Camera ID: 0053
Description: Halfmoon Bay at Westport Washington. Big waves and adventursome surfers.
Westport Viewing Platform
Westport Washington Ocean Viewing Platform
Camera ID: 0056
Description: Climb up the stairs to get a birds eye view of Grays Harbor and the Pacific Ocean. You might see whales?
Day view
Night view
Day/night view
Live view